Damaged Hair Got You Down?
---
In damaged hair, the hair cuticle is stripped of its natural lipids, or ceramides. It develops cracks and lifts away from the hair shaft. The result is hair that's dry, dull, porous and frizzy.
Damage that goes deeper breaks down bonds in the hair's structure. This can lead to loss of elasticity, brittleness and breakage. Very damaged hair feels like straw.
How to repair damaged hair
---
Treat your hair gently, and use the right products.
The best damaged hair treatment products actually repair broken bonds in the hair's structure. They also repair, smooth and seal the hair cuticle.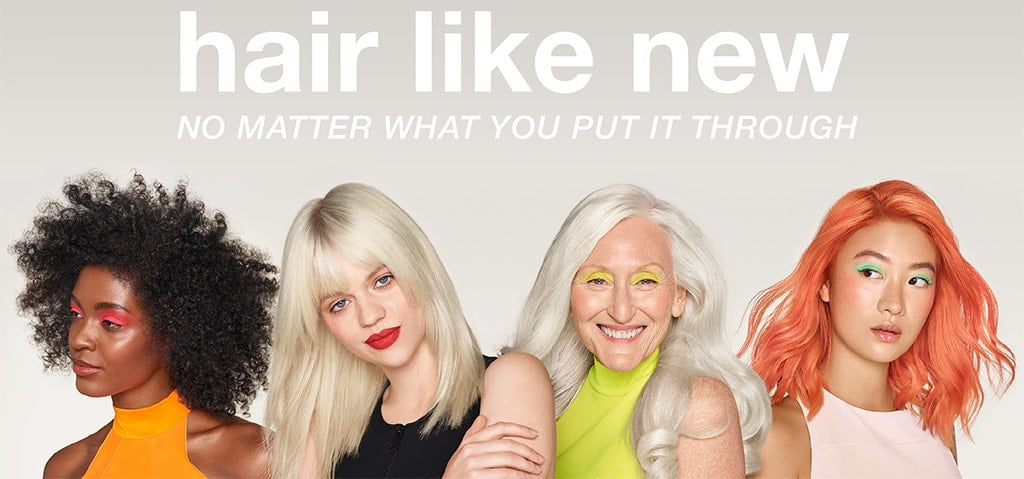 K18 – the ultimate hair repair system.
Treat yourself to K18, the patented and revolutionary hair repair mask that heals the hair from the inside, no matter what you've put it through. This is biomimetic hair science, for hair like new.
Best shampoo for damaged hair
Shampoo that's specially formulated for damaged hair is free of harsh chemicals and won't strip out further oils. It also starts the process of repairing the hair fibres. This is the first step to rehabilitate hair damaged by chemicals, exposures, heat and colouring.
Conditioner for damaged hair
Choose a conditioner that's rich in proteins and natural oils. These deeply penetrate and moisturise the hair. They also help repair and seal the hair cuticles. These conditioners provide a lasting rehabilitation effect, protecting weakened hair from further damage.
Best hair masks for damaged hair
Use a suitable hair mask once a week, or twice weekly for hair that's very dry or damage. Intense hydration and repairing agents from natural ingredients work deep in hair structure for lasting rehabilitation. Hair is further protected from harmful elements.