Description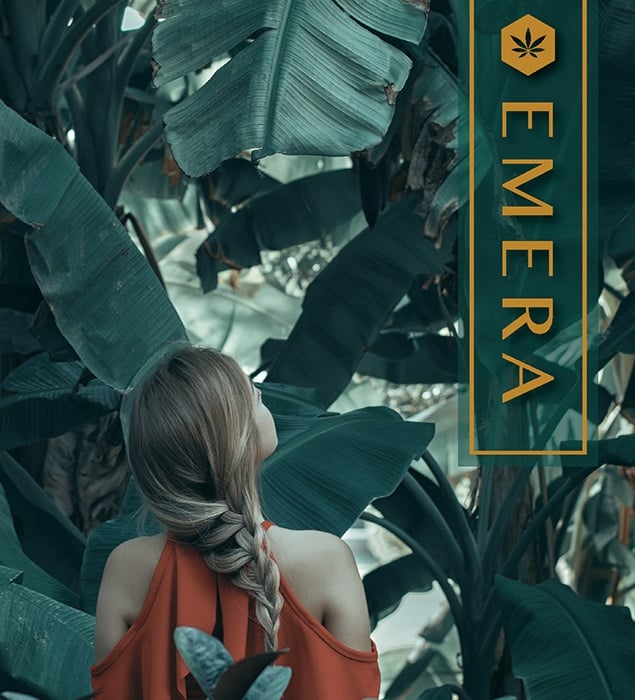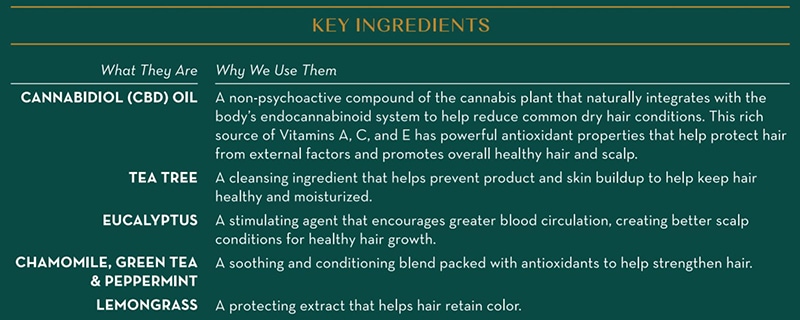 Why Emera
EMERA is revolutionizing the haircare industry with CBD (cannabidiol), a breakthrough ingredient that works synergistically with the body's endocannabinoid system to promote healthy scalp and hair. Rich in essential fatty acids, amino acids and antioxidants, EMERA products soothe and restore balance to dry, irritated scalps, reduce hair breakage and hair loss and stimulate healthy hair growth, resulting in thicker, fuller looking hair.
EMERA products are also deeply moisturizing and color protecting, as well as providing protection from environmental and daily stresses. The ingredients in EMERA products even make it ideal for use on the skin so it can experience the same benefits.
This luxurious haircare brand, the first salon professional brand to contain CBD, was created by Earthly Body, an eco-friendly, animal-friendly company deeply committed to protecting our planet. EMERA products contain CBD Oil and Hemp Seed Oil, both derived from industrial hemp, a sustainable, non-GMO wonder crop that grows in a variety of climates and soil conditions. With the ability to grow in close proximity to one another, the hemp plant takes up less space. Better yet, it can grow without the use of harmful pesticides, herbicides and fungicides. The hemp plant also thrives on less water than most crops and provides a natural way to clean up soil pollution, making it a good friend to the environment.
A Kind Outlook
All EMERA products are third-party lab tested to authenticate the amount and quality of the CBD, and to verify that the products are free of THC, the psychoactive compound of the cannabis plant. All EMERA products are
100% vegan, cruelty-free and Leaping Bunny Certified. All products are sulphate-free, paraben-free and phthalate-free.
In addition to hemp, EMERA products use high quality, naturally-derived, biodegradable ingredients like Avocado, Lemongrass, Peppermint and other beneficial botanical extracts that deliver exceptional performance without harming the environment. EMERA products are also housed in recyclable packaging and are produced in their own energy-efficient, solar-powered facility.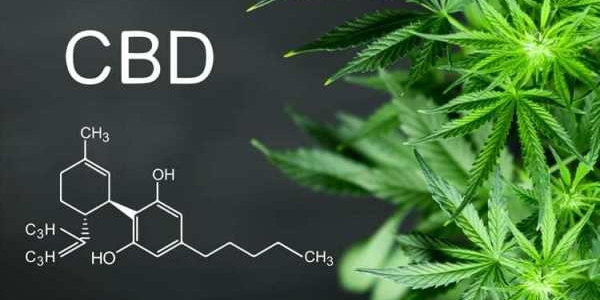 Why CBD Oil
CBD Oil is a compound of the cannabis plant, derived from industrial hemp, and is free of THC, and non-psychoactive. In other words, you can't get high from it, and it is 100% legal for use. The use of CBD Oil has exploded in popularity in the hair and beauty industries.
CBD, touted as the new "super beauty ingredient", integrates naturally with the body's endocannabinoid system which helps to regulate hair loss and control dry hair and scalp conditions. It contains all 21 known amino acids, including Tyrosine, which helps to maintain hair color. It's also rich in vitamins including A, B1, B2, C, D, E, Magnesium, Potassium, as well as essential fatty acids such as Omega-3, 6, and 9. These powerful nutrients help form collagen, which nourishes and strengthens scalp tissue, and improves hair elasticity and strength, allowing hair follicles to expand faster and encouraging healthy hair growth. They can also give your hair a fuller appearance by increasing the diameter of each hair strand.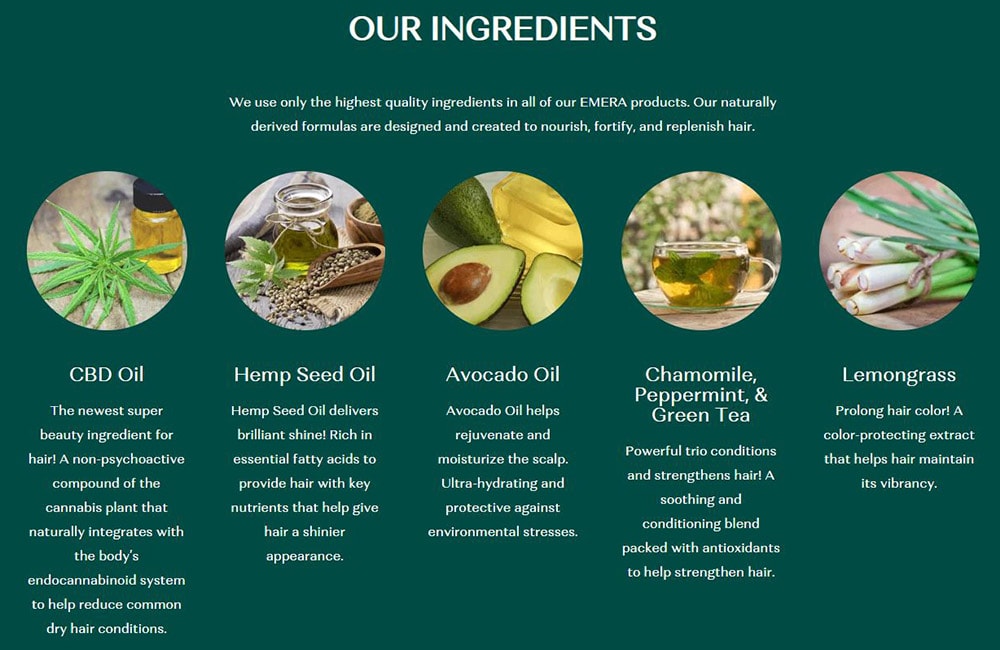 Additional information
| | |
| --- | --- |
| Volume | |
| Benefits | Added Shine, Anti-Inflammatory, Antioxidant Rich, Calming, Cruelty Free, Deep Conditioning, Gentle Cleansing, GMO Free, Healthy Scalp, Moisturizing & Hydrating, Paraben Free, Phthalate Free, Refreshing, Silkier Hair, Sulphate Free, Sun Protection, Sustainable Packaging, Vegan |
| Concerns | Colour Care, Damaged Hair and Spilt Ends, Dry Hair, Frizzy Hair, Hair Loss & Thinning, Scalp issues |
| Type | |
| Key Ingredients | Avocado Oil, Cannabidiol Oil, Chamomile, Eucalyptus , Green Tea, Hemp Seed Oil, Lemongrass, Peppermint |
| Brand | EMERA |