Description
hairdryer accessories & treatment liquids
protect against heat damage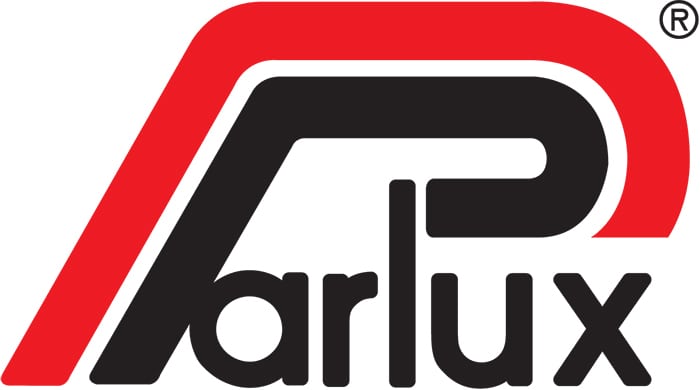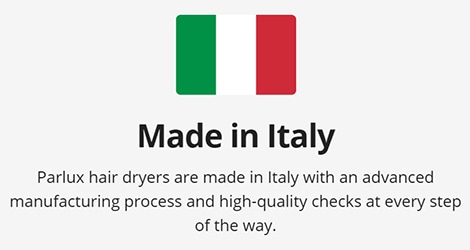 Parlux models are known for their high quality performance with features including longer lifespan and power, improved ergonomics and weight balance, quieter motors for less invasive use with more air flow, negative ion technology for soft and shiny hair, anti-heating front body to prevent burning, soft touch switches for comfortable grip, lightweight design, swivel cord for more free use as well as reaching high temperatures very quickly.
Parlux dryers guarantee maximum durability, the perfect combination of wattage, air quantity and temperature and lightweight designs with perfect balance for maximum comfort and safety. Specialising in Air Ionizer Tech technology, Parlux models are leading industry dryers for creating soft and shiny hair.
Includes one concentrator nozzle that is quickly snapped on and off to regulate the rapid air-flow

Switches on the front for a comfortable use for all hand sizes as well as for left and right-handed users

4 temperature options

2 speed options

Instant Cold Shot Button

1800W AC motor produces 61 cubic metres per hour, regarded as the optimum speed and power combination for a comfortable drying session for head and facial hair

Air Ionizer Tech + Ionic technology
Additional Details
| | |
| --- | --- |
| Air Flow | 60m³/h |
| Attachments | 1 Concentrator Nozzle |
| Cable | 9 Feet (2.8m) Strong Cable |
| Instant Cold Shot Button | Yes |
| Product Dimensions | 20.5 x 22 x 9.5cm |
| Motor Life | 2,000 hours |
| Drying Power | 1800 Watts |
| Speed Settings | 2 (Medium & Max) |
| Technology | "Air Ionizer Tech" Ionic Technology |
| Temperature Settings | 4 |
| Weight | 480 grams |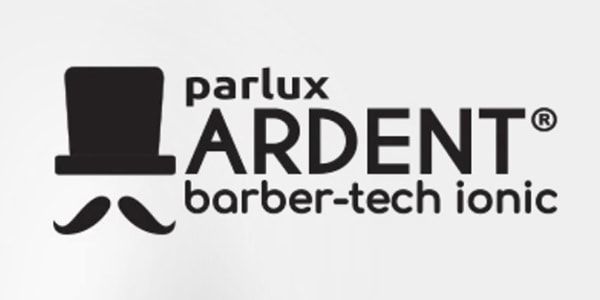 Parlux Ardent Barber-Tech Ionic
Anti-heat front casing allows for gripping front of dryer without pain from the heat so the dryer end can be pointed towards hard-to-reach areas. The leading professional dryer catered towards meeting the requirements of modern styles for men. A vintage design with a new variable heating geometry element for amazing styles. Features high-level technology capable of meeting the requirements of the most demanding styles.
Air Ionizer Tech uses ideal power and airflow with negative ions for fast drying, soft locks and imparted shine. Eco-friendly materials with a built-in silencer for a much quieter and more pleasant styling experience. New design and motor ensures better energy saving.
One Concentrator Nozzle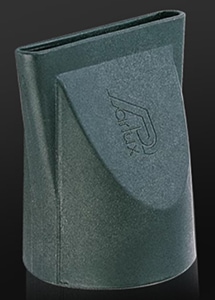 Features one narrow concentrator nozzle: Concentrated airflow produces faster airflow for a more polished finish. Essential for drying fringes and frizzy, wavy and curly hair. Make sure the concentrator follows with your brush to create volume at the roots. Point it down the length of your hair for smoothness.