Description
For a full diagram guide on how to use Gem Lites Colorditioners as well as color recommendations for different levels of hair color, click here.
Do you have Joico or Redken color in your hair? Make sure to consult the color conversion charts below with the respective ratios to create the Celeb Luxury color combinations that perfectly match your color to maintain and refresh those shades.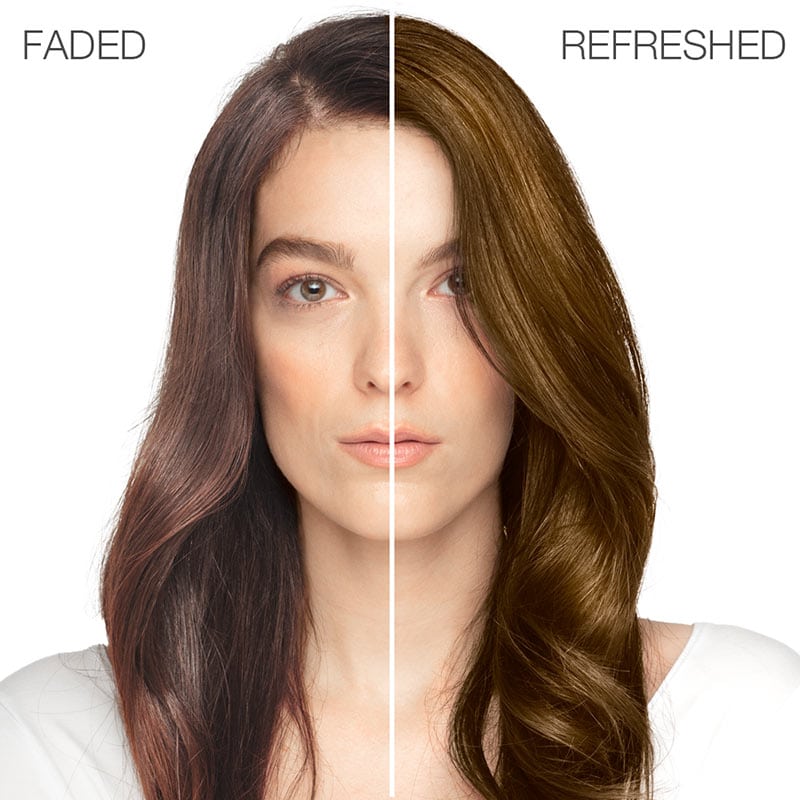 More information is also available in included videos on right side of the page to show end results and how to use the product.
Hybrid – Conditioner • Toner • Color
Rebuilds Bonds, Repairs Lightened & Fragile Hair. Built-in bond re-builder that protects against dry hair and prevents damage.
Why it works:
Features BondFix™ – Results in 3x stronger hair with continued use. The 1st proprietary technology that strengthens at the molecular level with intense conditioning, color and moisturizing. Rebuilds, regenerates and repairs bleached, lightened and fragile hair. Deeply penetrates hair fibers to rebuild broken bonds, targeting more porous areas.
Rebuilds hydrogen, ionic and disulfide bonds within the structure of the hair for strength and moisture.

Penetrates deep into hair fibers, to revive, regenerate and strengthen fragile, bleached hair from the inside-out.

Continual bond building with normal use, restores hair fiber strength back to virgin hair feel.

Bondurance™: Durable conditioning, extreme detangling, reduces breakage up to five washes.

Restores hair to a hydrophobic, water-resistant state, evening porosity.

Sulfate, paraben, peroxide, PPD, ammonia and gluten-free and is 100% vegan with no animal testing.
How to use:
Use after a coloring service. It is recommended to apply the formula to clean hair. You can wash hair with Moisturewash™ (for moisture) or Shinewash™ (for shine) to prepare the hair for color deposit. A clean hair base results in better color retention. Other professional shampoos can be used but color is optimized with Celeb Luxury washes.
To maintain color or as a conditioning tone booster: Apply generous amount evenly to clean, damp hair. Leave on 2-5 minutes and rinse thoroughly. For a full color refresh, leave it in for 5 minutes. You can also alternate with a no color conditioner such as BondFix™, Bonditioner® or Blonditioner® to prevent the color from becoming too intense.
To increase depth of color: Re-apply formula or leave formula on clean hair for longer period and rinse thoroughly. Maximum color deposit occurs at 20 minutes.
Note: The amount of color deposited depends on the length of time Colorditioner® is left in the hair (longer time = more color).
Finish with Secret Fix Anti-Tangler for environmental and color protection.
FAQ
How often can I use Colorditioner®?
Start using Gem Lites® Colorditioner® right after any color service. Adopt an option listed above. Continuous use prevents color from looking washed out and faded. Those with more than one highlight color should choose the color that best matches the lightest color in their hair. Use every time you want to refresh color, intensify the shade or darken the color. You should not use use a lighter Colorditioner® than the color of your hair as it will not lighten.
Do I use Gem Lites® Colorwash® or Colorditioner®?
Colorwash® acts as a shampoo with gentle cleansing and clarifying while depositing extreme color at once as soon as applied to hair. Complete color deposit is achieved once lather turns white. Colorditioner® acts as a conditioner and provides intense conditioning, strengthening and rebuilding of bonds whilst depositing color. The amount of color will depend on the length of time left in the hair with more color deposited the longer it is left.
Can I use Gem Lites® Colorwash® and Colorditioner® together?
Yes. The same shade of Colorwash and Colorditioner used together will add more color intensity. Different colors can be used together to create a custom color. To maintain color, alternate every other day with clear shampoo and/or conditioner.
How long does the color last?
Color will gradually wash out from the hair with subsequent washes using a clear shampoo and over time if color is not refreshed. Durability of color is dependent on the condition and porosity of the hair and the intensity of the shade. Lighter colors tend to wash out faster.
Will it cover grey or virgin hair?
Formula will not cover grey or virgin hair. It will also not lighten dark hair. It will add bright tones or make light hair appear deeper and richer based on selected color.
Can these be used on hair extensions?
Color will work well on 100% human hair extensions. It is recommended to complete a strand test first.
Does Colorditioner® work on darker hair?
On dark hair that is color-treated, you will see more of a jewel-tone effect with the bold shades.
What color should I choose if I have highlights in my hair?
Match the Gem Lites Colorditioner® color to the color that best matches the lightest color highlight in the hair or to the desired color of your highlights.
Can these be used with a keratin treatment?
all products are suitable for hair that has a keratin treatment. It also works well for virgin hair.
Does Gem Lites Colorditioner® stain?
Colors are formulated to maximize color deposit on the hair while minimizing staining on hands and scalp. If your hands and scalp are dry, they may stain slightly. If you experience staining, simply wash the area with soap and water immediately after applying.
How do I remove Gem Lites Colorditioner®?
To remove color, stop using Gem Lites Colorditioner® and switch to a clarifying shampoo. The durability of the product on the hair is dependent on the condition and porosity of the hair, the intensity of the shade and how often it was used. The lighter colors (Flawless, Silvery Diamond, Sunstone and Sandy Opal) wash out quicker with clarifying shampoos. The darker colors (Fire Opal, Ruby, Amber, Star Sapphire, Cocoa Quartz and Tahitian) will take longer to washout and may need a liquid lightener to fully remove.
Maintains and boosts traditional haircolor.
Stops fade. Extends color. Sulfate-free.
100% vegan. No animal testing. Cruelty free.

Our specialty is haircolor cleansing and conditioning.
Our vision is for you to love your haircolor.
We make color fade a thing of the past.
For luxurious and healthy hair.
About Us
Stop Fade. Extend haircolor happiness. Our products are 100% Vegan, Gluten-Free. Sulfate-Free. PPD-Free. Ammonia-Free. Peroxide-Free. Cruelty-Free. No Animal Testing. Health and safety are important to us. We only use direct dyes that are safe and FDA/EU compliant.

Awards
Voted #1 Hair Product worldwide at Cosmoprof Bologna 2018, the global industry's most prestigious award for mass and professional products.