Hair care has come a long way.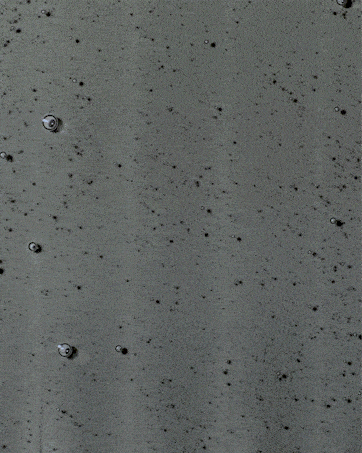 From the brand that revolutionized the hair care world.
The next step in hair repair and preservation is here.
Now available in South Africa.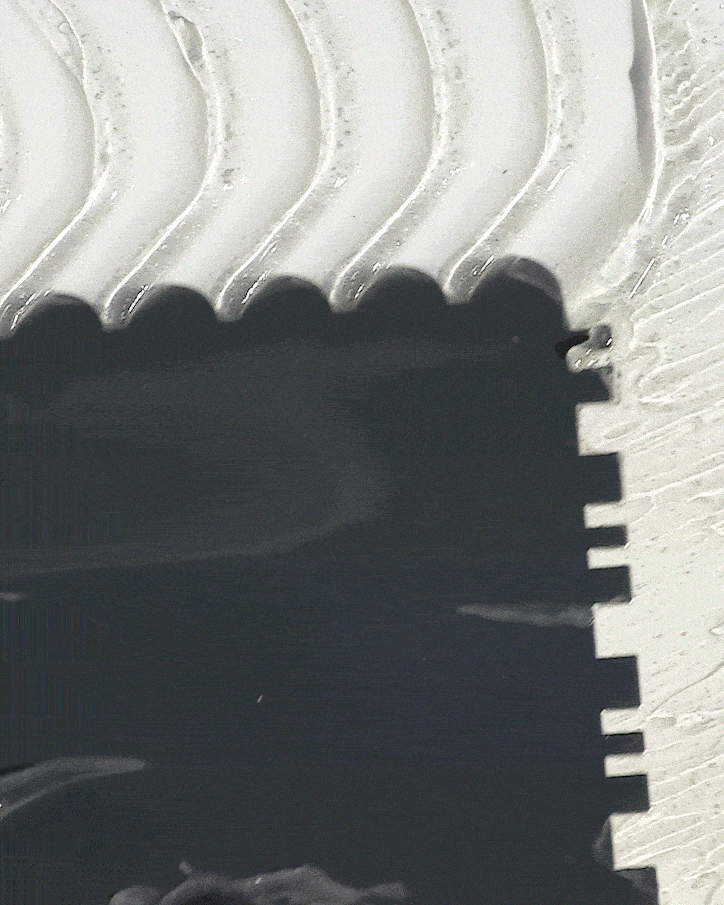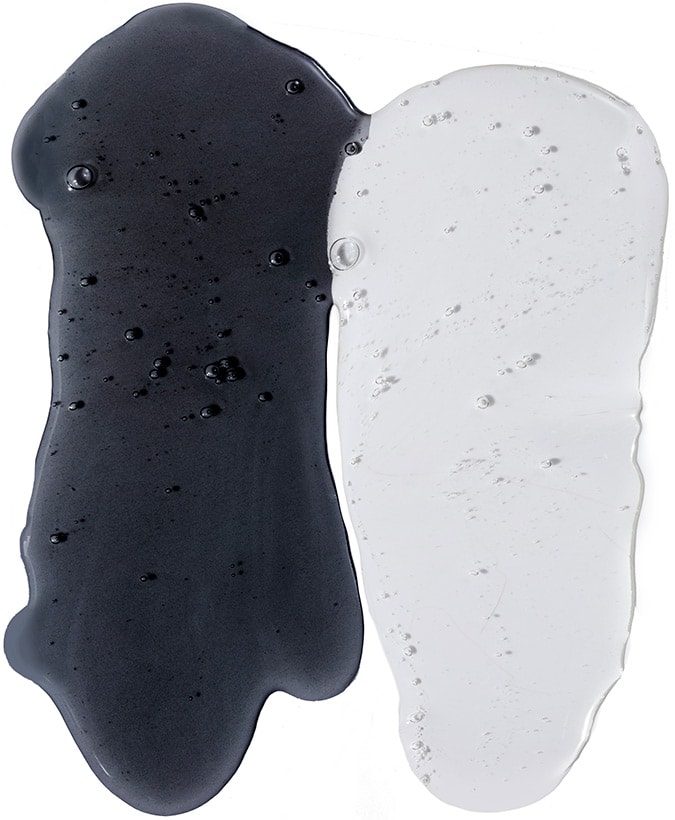 K18® is proud to introduce two products, expertly formulated to take your daily hair protection and maintenance to new heights.
These game-changing products can be used daily, and will visibly improve the health and wellness of all hair types.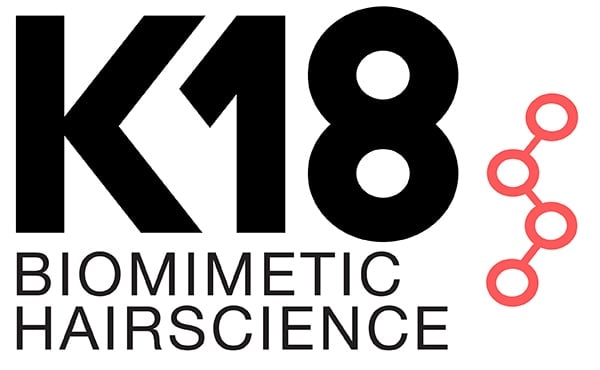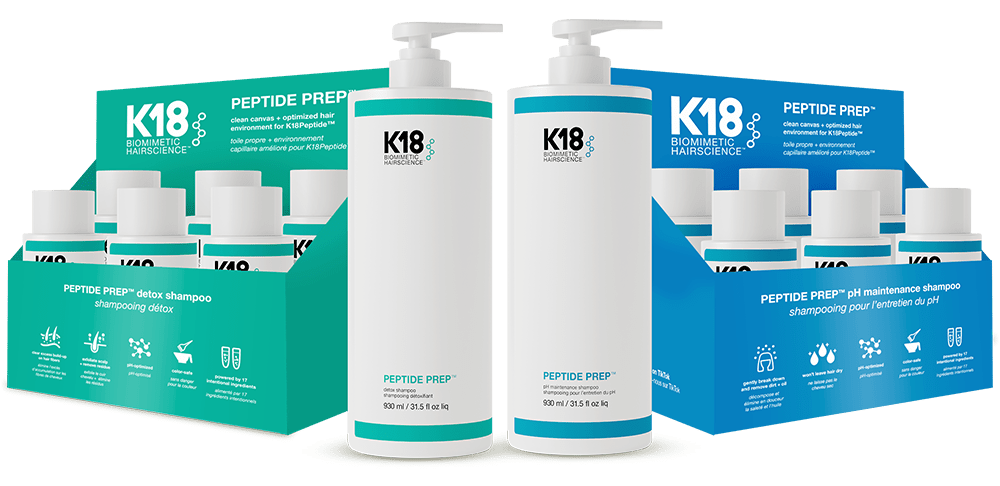 Introducing two specialized shampoos for next generation hair care.
For all hair types, for all hair conditions, for hair like new.
WHAT IS IT?
These two PEPTIDE PREP™ shampoos take care of the hair like no other. They cleanse the hair for a clean canvas, whether you're looking for a gentler regular cleanse, or a heavy-duty detox.
DETOX SHAMPOO is a heavy-duty clarifying shampoo that thoroughly cleanses the hair from large buildup of product and oils on the hair and scalp, creating the perfect canvas for further hair treatments.
pH MAINTENANCE is a gentler way to cleanse, a milder shampoo that is better suited to more frequent use and daily maintenance for clean and optimized hair and scalp.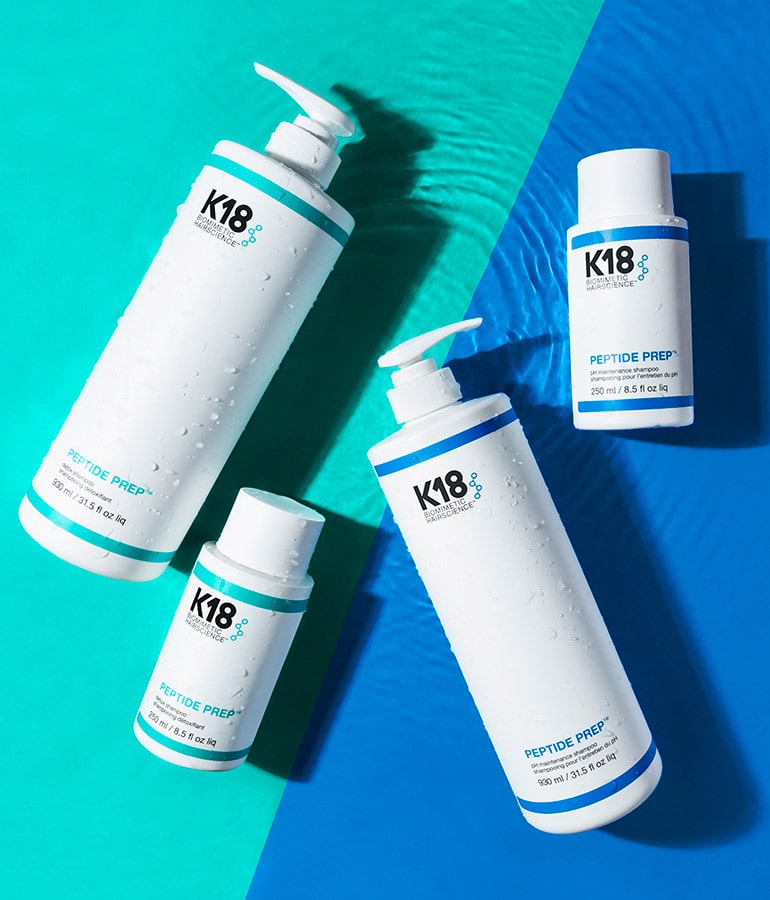 How do I choose?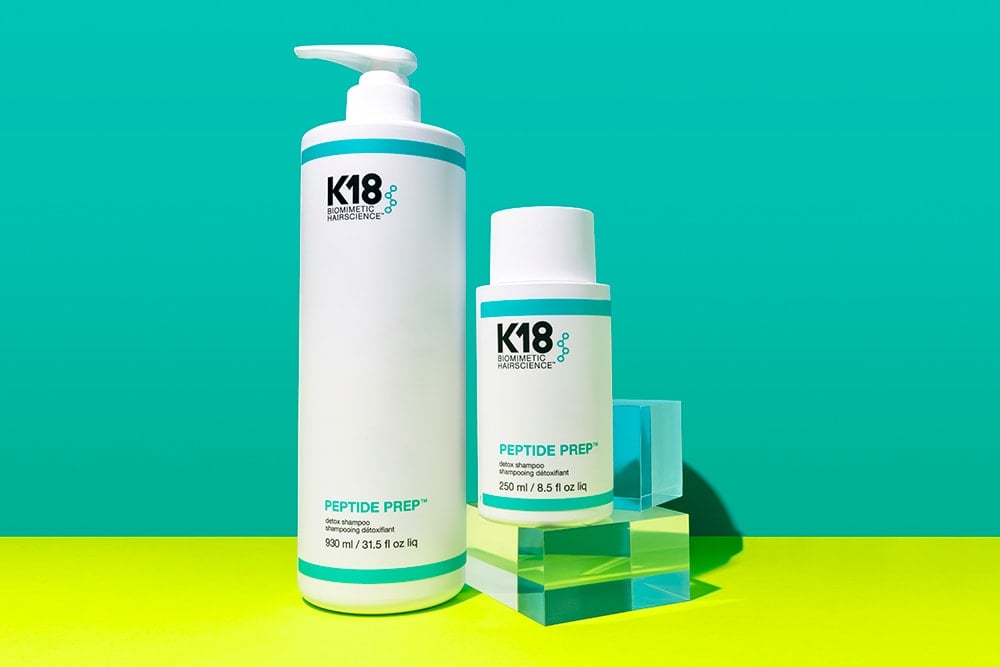 Does your hair frequently look and feel oily, heavy, dirty and weighed down?
Do you frequently need to wash product, oil and debris out your hair?
Are you a heavy product styling user?
If you answered yes to any of these, DETOX SHAMPOO is the choice for you.
Do you like to use gentle shampoo formulas?
Do you prefer to wash your hair more frequently with milder shampoo?
Is your hair free of large buildup of product, oil and debris?
If you answered yes to any of these, pH MAINTENANCE is the choice for you.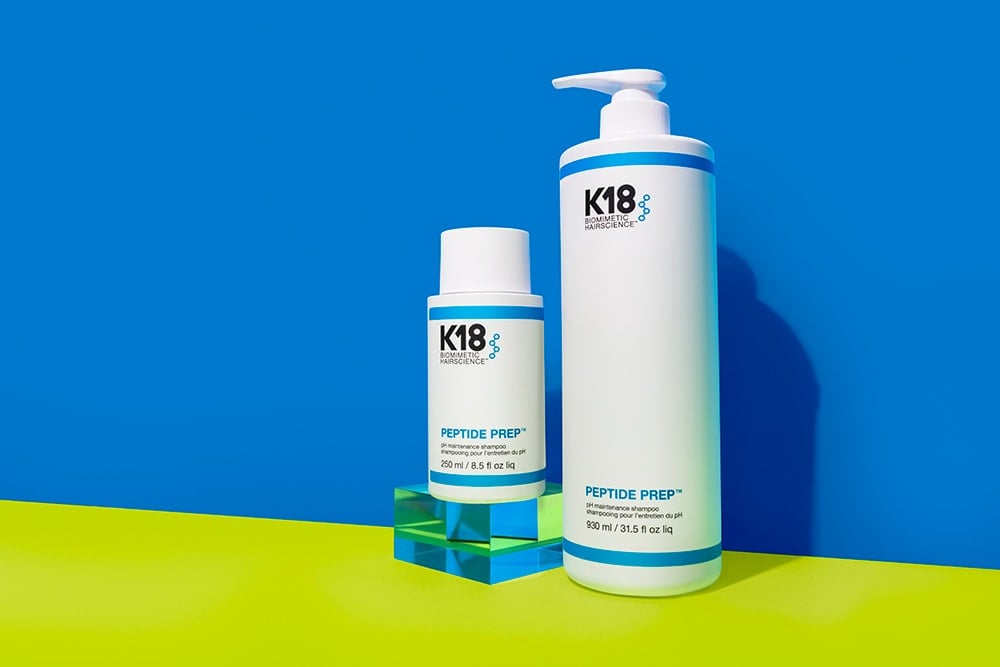 Learn more from K18™'s most prominent ambassador, Jordan Alexander.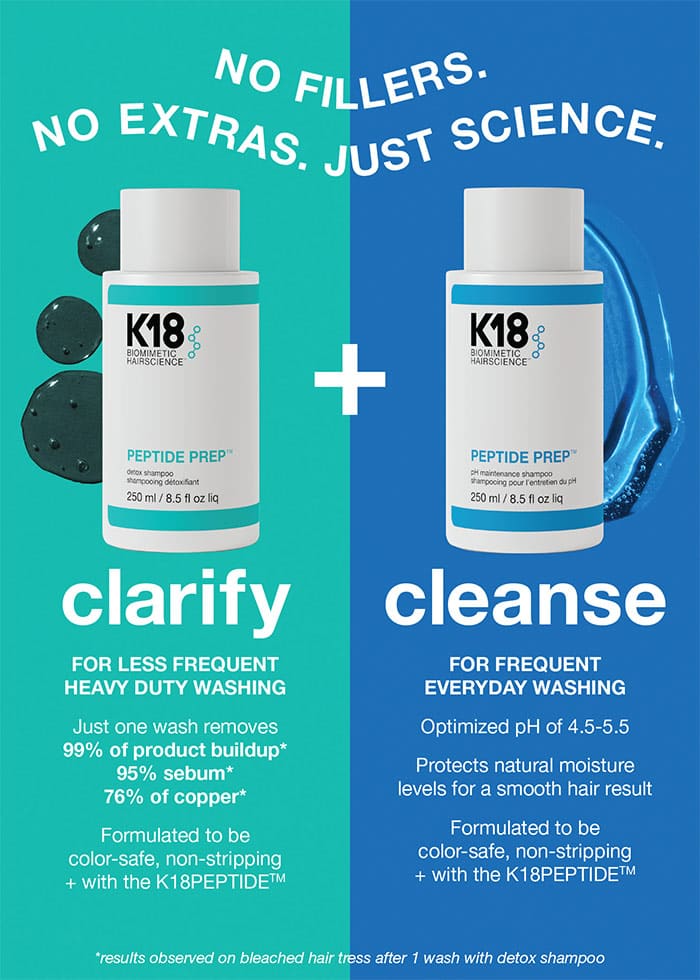 How often should I clarify my hair?
It all depends on how often you wash your hair, and how much product you apply. Thick hair frequently exposed to styling products will need to be cleansed more often than thin hair that is not styled with product.
K18™ have developed a useful graph guide to show the most ideal intervals between clarifying. If you need a thorough hair clarification, go with pH MAINTENANCE. If you need a more gentle clarification formula to use frequently, go with DETOX SHAMPOO.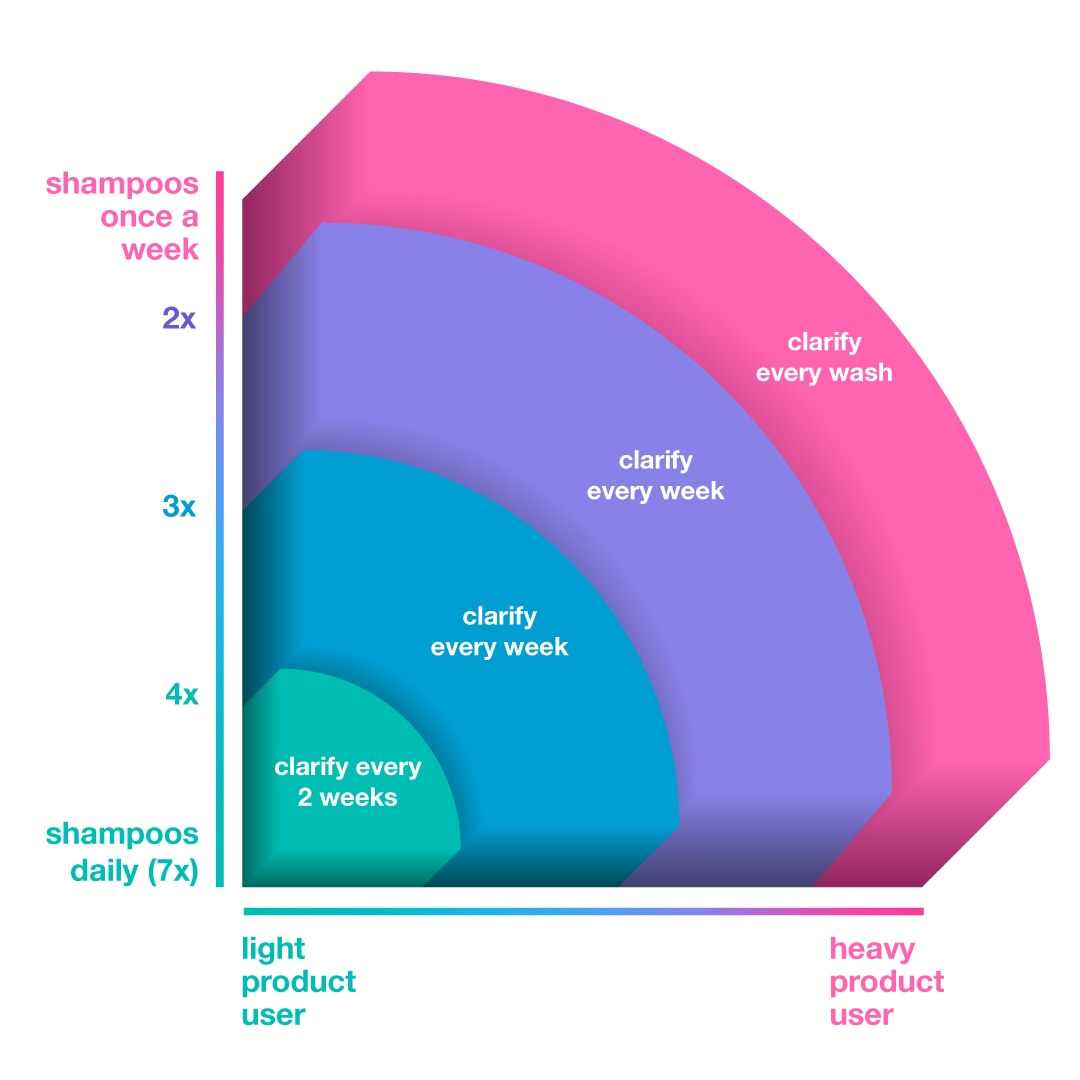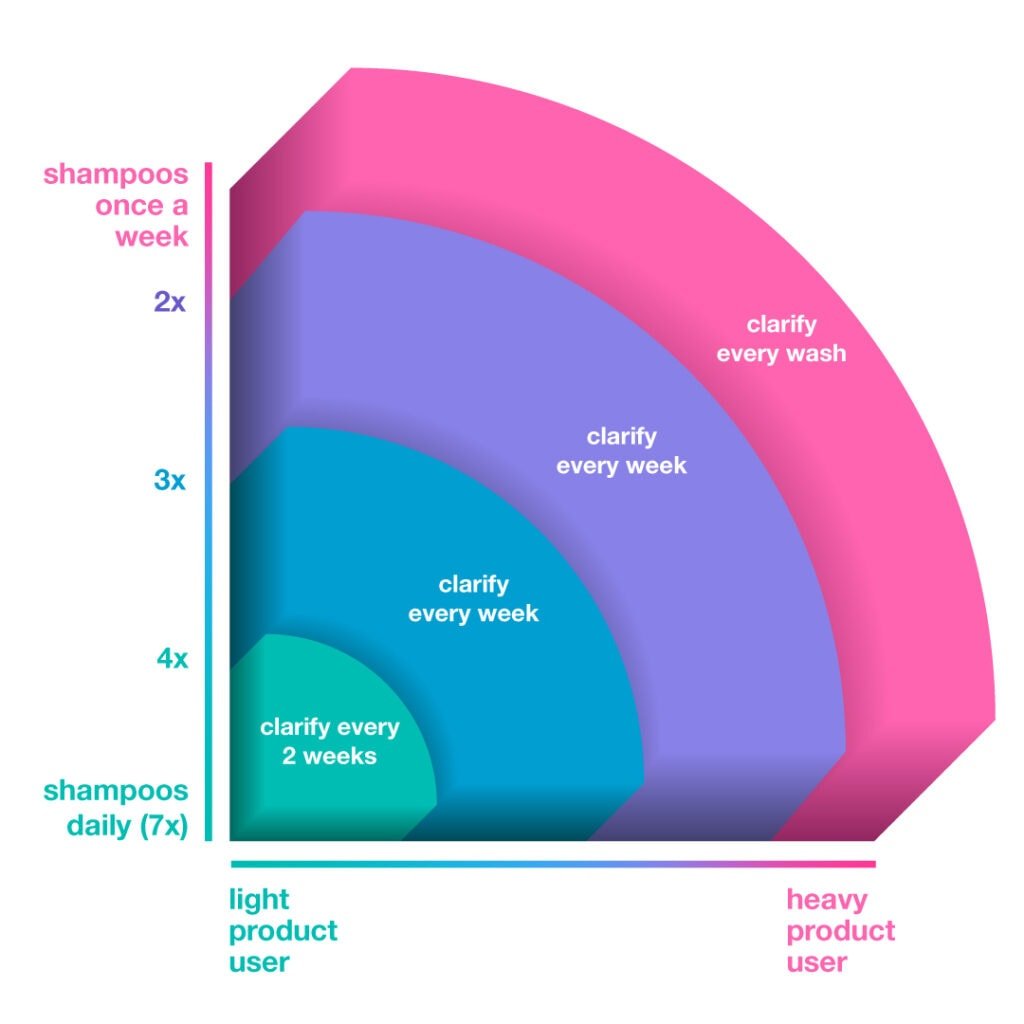 Both PEPTIDE PREP™ shampoos clear away stubborn buildup on the hair to create a clean base, and the best foundation for the success of any future treatment the hair will be exposed to. This includes colouring, lightening, perms, relaxers and any other chemical treatments.
Colour is more vibrant , treatments perform better, and styling products work better.
A clean base is an effective base!
Perfectly paired with the K18™ leave-in molecular repair hair mask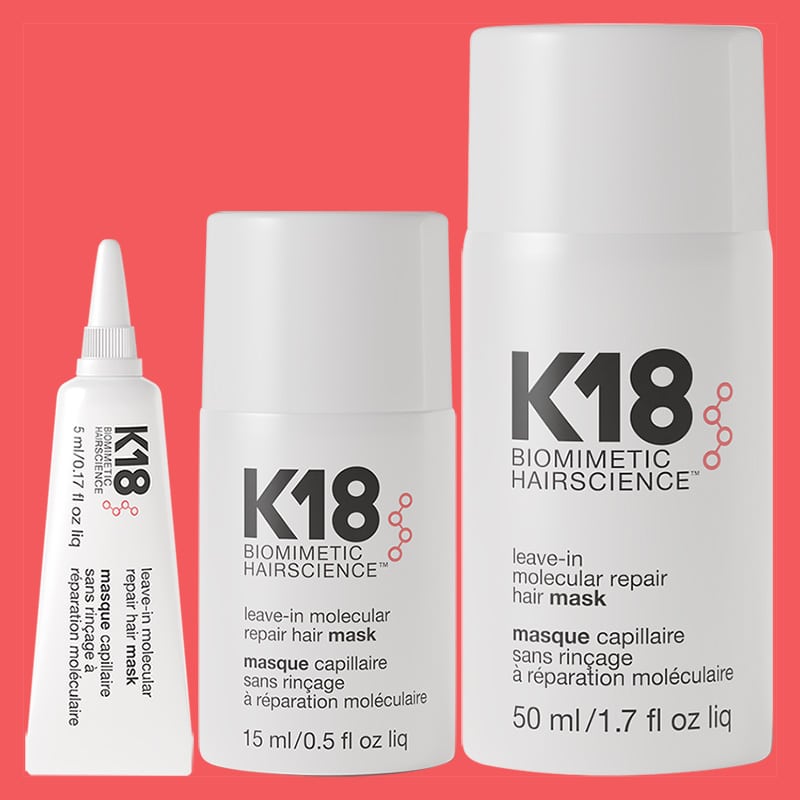 SNAG OUR SPECIAL DEAL
FREE travel-sized molecular repair hair mask (15ml) when you buy both small-sized PEPTIDE PREP™ shampoos.