Description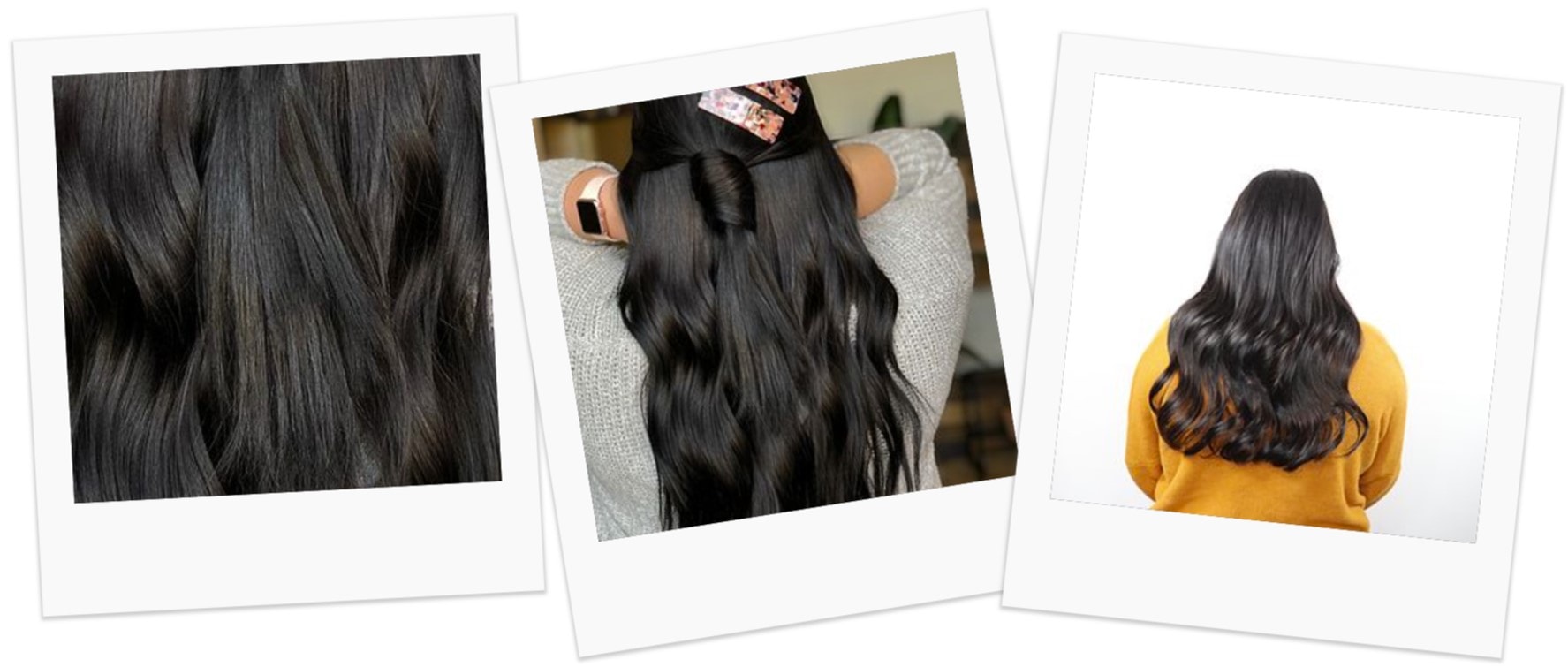 Unsure how this shade will affect your hair? See the color chart below for predicted results on particular hair color.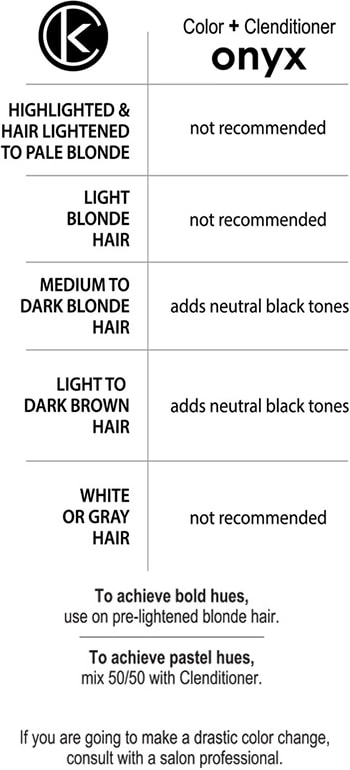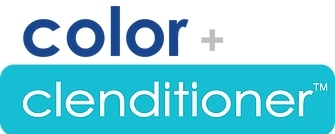 What is Color + Clenditioner™?
Color + Clenditioner™ is a 3-in-1 cleansing conditioner with a keratin base that will improve the integrity of the hair with every wash.
Endlessly Color, Refresh + Tone
Add stunning hues to spice up you look!
Transform your hair with a single wash. Use only on pre-lightened hair to a level 7 or higher. Wash with chosen color and step out to stunning color. Color lasts approximately 10-15 shampoos depending on hair porosity and chosen color. Vivid colors like blue will last longer than subtle shades like light pink.
Kick up that color between color services!
Perfect to use on weekly basis to maintain vibrant hues and prevent color washout, fading and erosion.
Use as a toner!
Silver, silver blue, honey and platinum shades can be used on pale blondes and silvers to tone unwanted pigments to reveal stunning color.
---
How it works:
To achieve BOLD hues, use on 

PRE-LIGHTENED

 

blonde hair.
To achieve PASTEL hues, use

BOLD

colors on MEDIUM BLONDE hair or mix 50/50 with Clenditioner™.
Multiple applications may be needed to achieve desired results.


Leave in the hair for 3-20 minutes
Rinse thoroughly, style as usual and enjoy a new Kerachroma 'do! The longer it is left in, the more vibrant the color!
To achieve your desired tone…
multiple applications may be necessary depending on the starting tone of the hair and the Color + Clenditioner™ shade used.
Once you reach your desired tone…
alternate with Clenditioner™. Once you use a traditional shampoo, color will start to fade with every wash.
To remove Color + Clenditioner…
keep in mind that the product contains semi-permanent direct dye pigments. It is suggested to use a clarifying shampoo, or for more stubborn tones, a direct dye remover may be needed.

Tips:
Applying color to dry hair will result in more vibrant results

Only use bolder hues on light brown hair

Apply to non-porous areas first and start timing once the C

olor + Clenditioner™ is evenly distributed into hair
Endless Color Varieties
Create custom cocktails by mixing and matching shades for truly unique color combinations.
Here are some recommendations: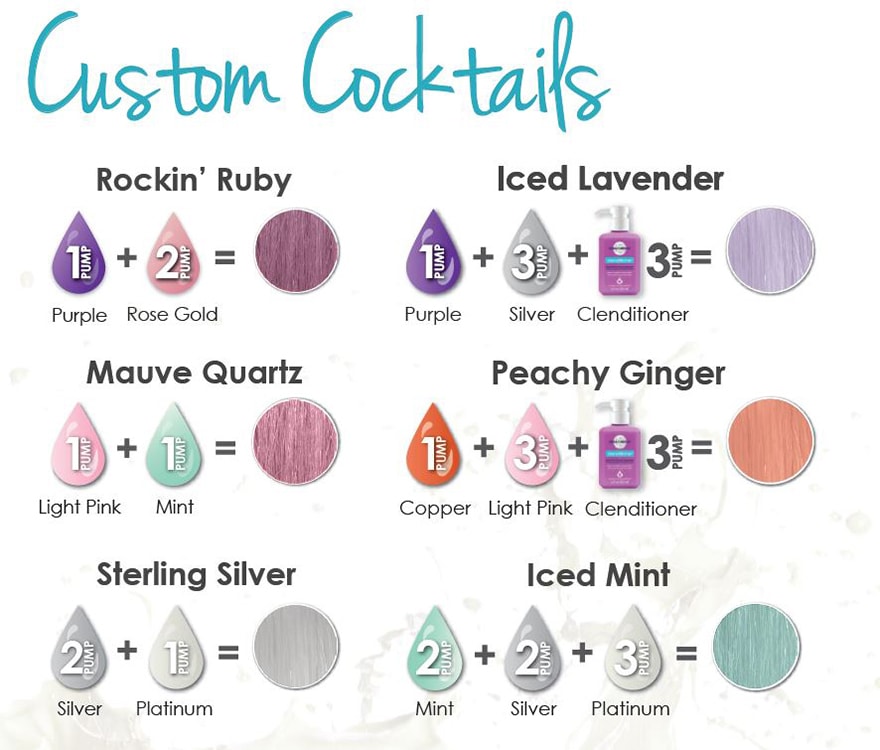 FAQ: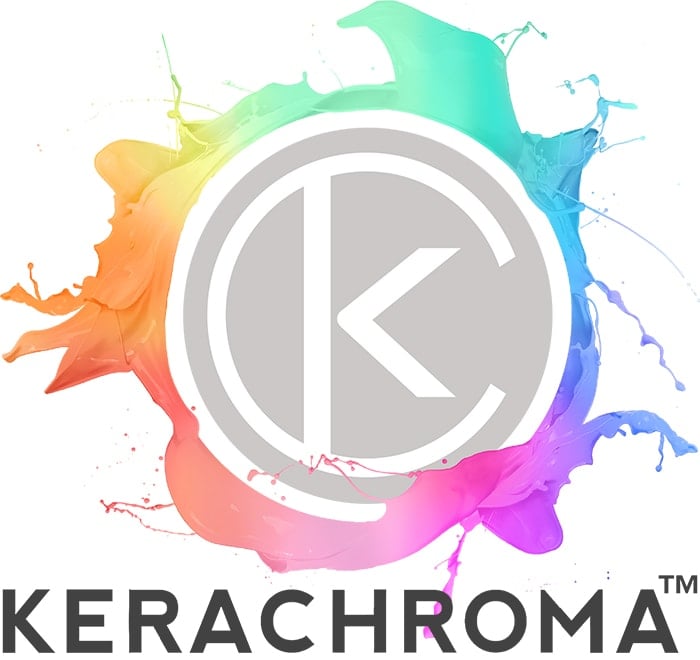 Kind Colorcare
Dual purpose strengthening and protection to combat hair color erosion and loss of vibrancy.
From the moment the hair is colored, it is exposed to stresses that erode its vibrancy and luster. Repeated washing with hair cleansers, sun exposure, pollution, heat from styling tools and mechanical aggressions all lead to color being weakened, faded and dull – and you start questioning why you colored your hair at all. The shiny and sparkly color you had when you left the salon is disappearing before your eyes.
Kerachroma is here to be your saving grace. Their formulas have been developed to strengthen the hair color through intense conditioning to restore and protect its intensity so the color remains bright and vibrant for as long as possible. Not only is the color restored and refreshed, but the hair's condition, look and feel is greatly improved, helping to bring color to life even more.
Vegan | No Animal Testing | Gluten Free | Sulphate Free | Paraben Free

Awards
Kerachroma has only been available in the professional hair market for a few short years but has already racked up awards for their high-performing color refresh solutions. For two years running, Kerachroma was awarded Beauty Launchpad's coveted Reader's Choice award, a prestiguous accolade in the professional hair industry.