Description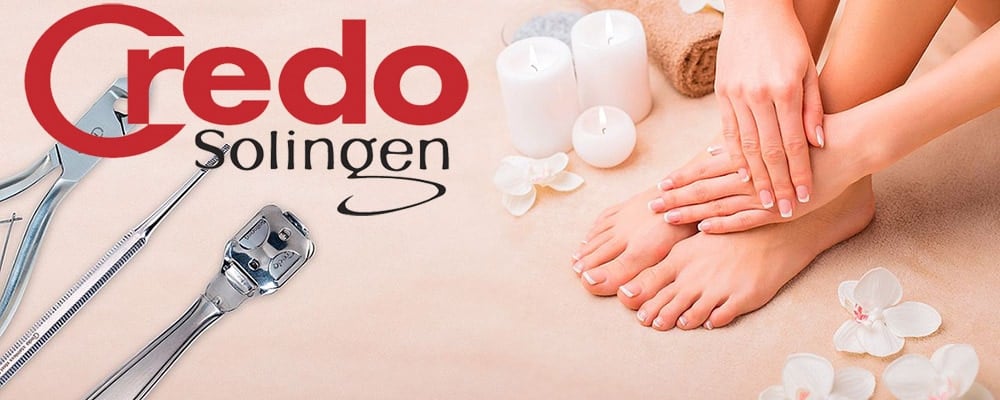 Quality, Tradition & Innovation
"Quality First" is Credo's motto which has driven their business since 1924. A family business in its fourth generation with supremely-high standards. Every product branded with the Credo name has earned respect from decades in the beauty industry.
Credo's inventiveness, ingenuity and the courage to take risks while maintaining tradition sets them apart. Decades of research and development has led Credo to become experts in beauty, focusing on manicure and pedicure products. Each product features their unique flair for design and aesthetics with the culmination of decades of development.

True Specialists
The pillars Credo's business is the advice and guidance of many thousands of podiatrists and foot-care specialists. This professional expertise makes Credo a favourite for professionals that demand and need the very best. Every day, thousands of professional podiatrists use and love Credo products. Credo has made an invaluable contribution to the industry with exports to over 60 countries where their products are used and sold in drug stores, beauty salons, pharmacies and department stores.

Credo have refined their production methods to perfection. Fast, high-quality, in-house production is their biggest strength. Sustainable processing, resource-saving production techniques, sophisticated machinery and the use recyclable materials into the production processes guarantee the highest production quality. Credo enacts strict control of all materials that go into production for the safest and most effective results. This dedication reaffirms the notion of German quality engineering with their headquarters being located in Solingen, Germany, a famous location for specialist German tools.