Description

Mix with the Manic Mixer/Pastel-izer to create lighter, trendy pastel colours. Transform bold colours to soft and silky tones.


What are Amplified colors?
Amplified color is the answer to the conundrum of the seemingly ever-fading semi-permanent color. Amplified color has been specially formulated with more pigment so color lasts longer than ever. This formula is stronger and lasts 30% longer which means more vibrant results immediately after use and a longer time between color services. Color c

an last up to 8 weeks on a level 8-10 blonde hair. Expect more vibrant results on lighter hair. Duration of colors depends upon variety of factors: condition of hair, depth of color, frequency of washing, use of styling aids or heat tools, exposure to sunlight, salt, chlorinated water, etc.



How to use:
Hair should be pre-lightened (bleached) to a pale blonde before coloring. When color is applied to virgin (unprocessed/natural) hair, results will vary (according to hair texture and color). This product should not be used for dyeing eyebrows and eyelashes. If eye contact does occur, rinse immediately with warm water.
It is recommended to pre-lighten (bleach) your hair to a level 9 or higher for a true color tone. Darker/warmer shades work best on hair that can only be lifted to a darker blonde shade. An even level 10 platinum blonde is required for all pastel shades (like Creamtones® or any shades you may have "pastel-ized" with the Pastel-izer®) as well as all shades of grey.
A strand test is recommended before committing to larger color coverage. It will help determine specific processing times and end color results. It is especially important if the hair is damaged, over-processed or the end goal is a dramatic alteration of your hair color.
Follow these instructions.
1. Wash hair with a deep cleansing/clarifying shampoo and do not condition

2. Dry hair with a hair dryer to make sure the hair is extremely porous and to remove excess water

3. Apply Manic Panic Hair Color (it is recommended to wear gloves during process)

4. Comb through the hair color (may become slightly frothy) to make sure it is evenly applied and thoroughly saturated in your hair

5. Cover hair with a plastic cap

6. Use a hair dryer to apply heat to your hair for part of the processing time as this will help to open up the cuticle and allow the color to better penetrate the hair strand

7. Leave on for 30-45 minutes

8. Towel and/or blow dry hair, style as usual

If there is color left on the skin, it is temporary but it can be removed using the Salon Fuels Dye Remover Wipes
Color can be maintained and refreshed using an appropriate color shampoo, conditioner and/or treatment. Amplified c
olor c
an last up to 8 weeks on a level 8-10 blonde hair.
Duration of colors depends upon a variety of factors: condition of hair, depth of color, frequency of washing, use of styling aids or heat tools, exposure to sunlight, salt, chlorinated water, etc.
Why use Manic Panic Hair Color?
Manic Panic is a 100% vegan, cruelty-free semi-permanent hair color fortified with conditioners that add moisture to hair that has been pre-lightened. These dyes are great because they also act as a filler for pre-lightened hair, resulting in a thicker look and feeling from the fortified herbal and protein complex. There are no harmful chemicals in the color. the formula is gentle to the hair and the color contains no animal by-products. Manic Panic products are Tested on Celebrities Not Animals!™
Manic Panic has been leading the hair color rebellion since 1977. For over 40 years, they have worked continuously to make sure their formulas remain the absolute best on the market. Manic Panic are constantly listening to their customers' feedback and are ahead of the trends by starting them themselves! They are often imitated, but never duplicated… Manic Panic isn't just a brand, it's a lifestyle!
Do I need to pre-lighten my hair?
Applying Manic Panic to pre-lightened hair is the best way to assure you achieve vibrant results. For the most intense color, apply color to a pale blonde (level 9-10). For at-home lightening, bleaching kits are available from Manic Panic, Crazy Color and Stargazer. Different levels are shown below: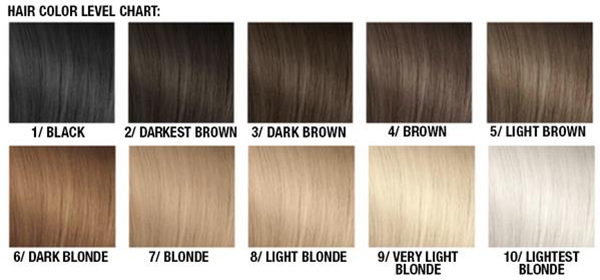 Pre-lightening before coloring is the most important step when using Manic Panic and is essential step to ensure the end color results are as close as possible to the color swatch. Natural hair is smooth and not very porous and absorbent so it requires pre-lightening to open the hair cuticles, making the hair porous and absorbent so the hair picks up the pigments.
Lightening also makes the color pop as Manic Panic is a direct pigment dye that sits on the surface of the hair. The color of natural hair alone does not determine whether or not bleaching is necessary. For example, natural blonde hair may require bleaching to become porous just as any other hair color does. The color itself does not change the structure of the hair.
When applying new color to the hair, the new re-growth at the roots needs to be pre-lightened again so that section of hair can pick up the color pigments.
Can I use the color on hair that is not pre-lightened?
For hair that is naturally Level 3-7, colors that will give the best results are:
Deep Purple Dream, Enchanted Forest, Fuschia Shock, Green Envy, Hot Hot Pink, Infra Red, Purple Haze, Raven, Rock 'n Roll Red, Vampire Red and Violet Night
When the color is applied to natural hair, the molecules will slide off very easily when you rinse or wash. Only natural hair that is somewhat porous may hold onto some of the color in the most highly pigmented shades, resulting in a lighter tint or glow of color that is best seen in bright sunlight. If this color "sticks" to your natural hair, it will normally fade a lot faster than it would on lightened hair. Pre-lightening is essential for vivid, bright color results.
Can this color cover grey hair?
Darker colors may tint grey hair and eventually fade to a nice pastel. Lighter colors may add a nice hue of color. Results may vary based on the natural porosity and shade of your hair. It is recommended to use heat from a blow dryer during the processing time. Grey hair can be very resistant to any hair color. Even though grey hair is light in color, it often needs to be pre-lightened or otherwise processed in order for Manic Panic Semi-Permanent Hair Color to work best.

Trend Setters
Beginning in 1977, Manic Panic's vivid rainbow colors dyes were one of the first products to be sold at the bespoke boutique on St. Mark's Place.
In the 90s, due to heightened demand, distribution of their products expanded tremendously. Since that time, Manic Panic has worked continuously to make sure their formula remains the best on the market by listening to customer feedback and staying ahead of the trends by starting them!
In 2005, Manic Panic introduced the Amplified formula for their dye, further revolutionizing their color. Manic Panic can guarantee that their products are the best on the market as the dyes continue to be tested and quality-controlled by in-house staff. Manic Panic guarantees all of their ingredients are both Vegan and Cruelty-Free, as accredited by PETA®.
Tested On Celebrities, Not Animals™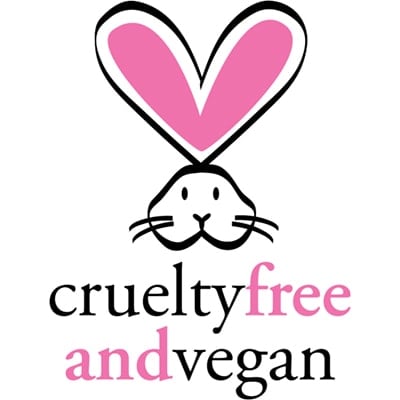 Celebrity Sightings
Jared Leto began dyeing his hair with the 'Red Passion' Classic Crème and posting pics on his booming social media channels as early as 2010, and later appeared in Vogue in Manic Panic. When his role as the Joker came about for 2016's Suicide Squad, Jared's team came straight to us for his signature green as well as for Margot Robbie's blue and pink pigtails as Harley Quinn!
Jake Gyllenhaal recently told W he wouldn't have pursued acting had Manic Panic not "gone to his head" when he was younger.
Both Kim Kardashian and her sister Kylie Jenner have graced countless tabloids this year, both in the 'Cotton Candy' and 'Hot Hot Pink' Classic Crème formula, creating a worldwide trend overnight.