Description
HAIR SUPERFOOD FOR FRIZZY HAIR. FEED YOUR HAIR. ENHANCE YOUR BEAUTY.
SPECIFIC FOR FRIZZY HAIR
Frizzy and unruly hair is instantly recognizable: shapeless, lackluster and difficult to untangle. Contempora Argan & Seaberry products nourish and relax the hair fiber, restoring extreme softness and shine to the hair.
RESULTS
Hair is smoothed, shiny and protected from external aggression.
---

Velvet Line
Contempora Velvet Line with Argan Oil enhancesthe beauty of hair, improving softness and shine while ensuring long-lasting protection.
RESULTS
Hair that is nourished and soft as velvet.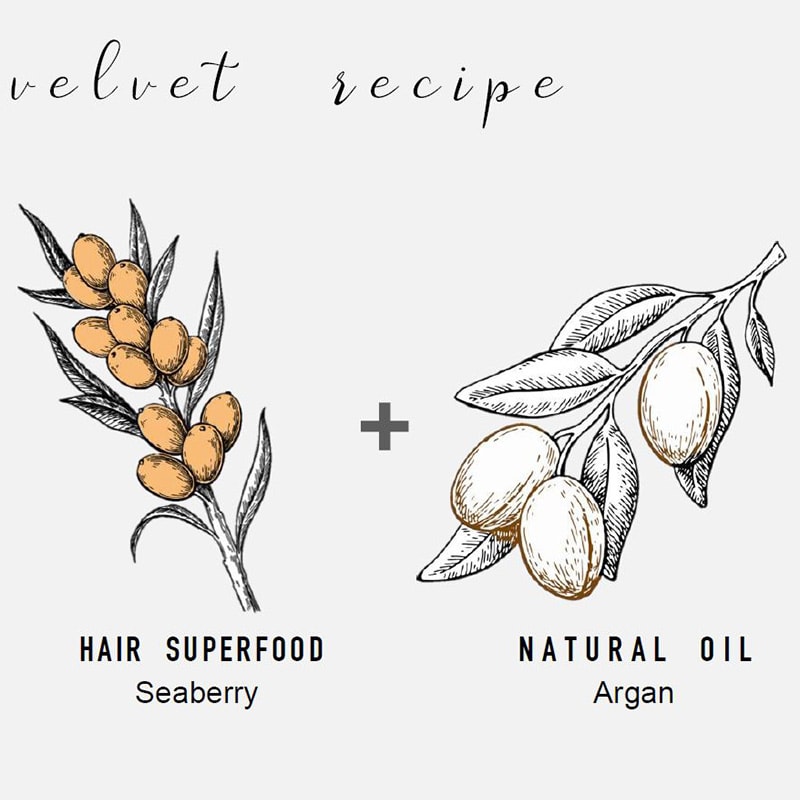 Argan Oil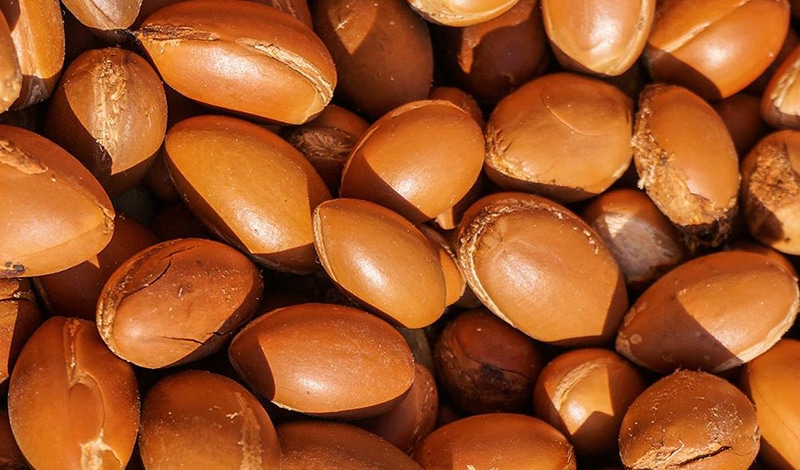 Argan Oil contains monounsaturated fatty acids (80%) and saturated fatty acids (20%).
Thanks to its composition and the high level of Omega 6, 9 and Vitamin E, Argan Oil has been appreciated and used for centuries for its moisturizing effects. The perfect ingredient for the hair and skin.
Seaberry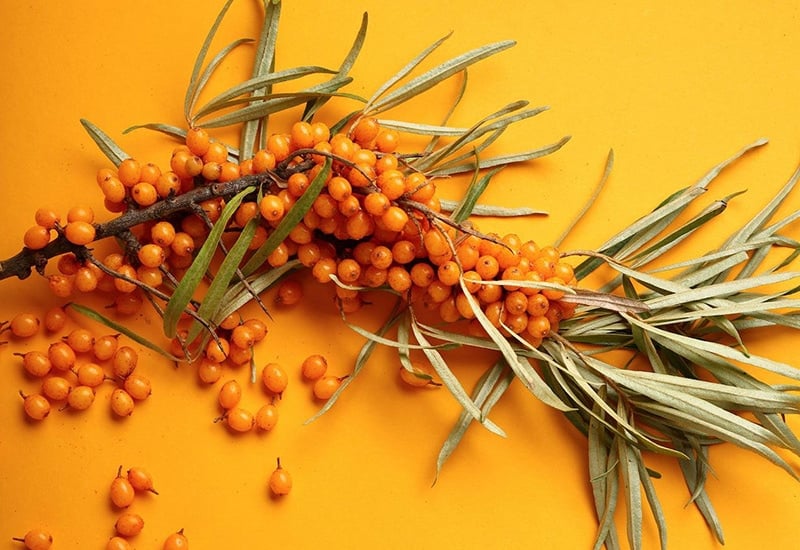 Hippophae Rhamnoides is one of the most powerful medicinal plants.
Sea Buckthorn Oil contains 190 bioactive substances which offer an authentic cocktail consisting of Omega 3, 6 and 9, Carotenoids, Vitamins C and E. It is also one of the main vegetable sources of fatty acid Omega 7, which provides skin regeneration and repairing properties.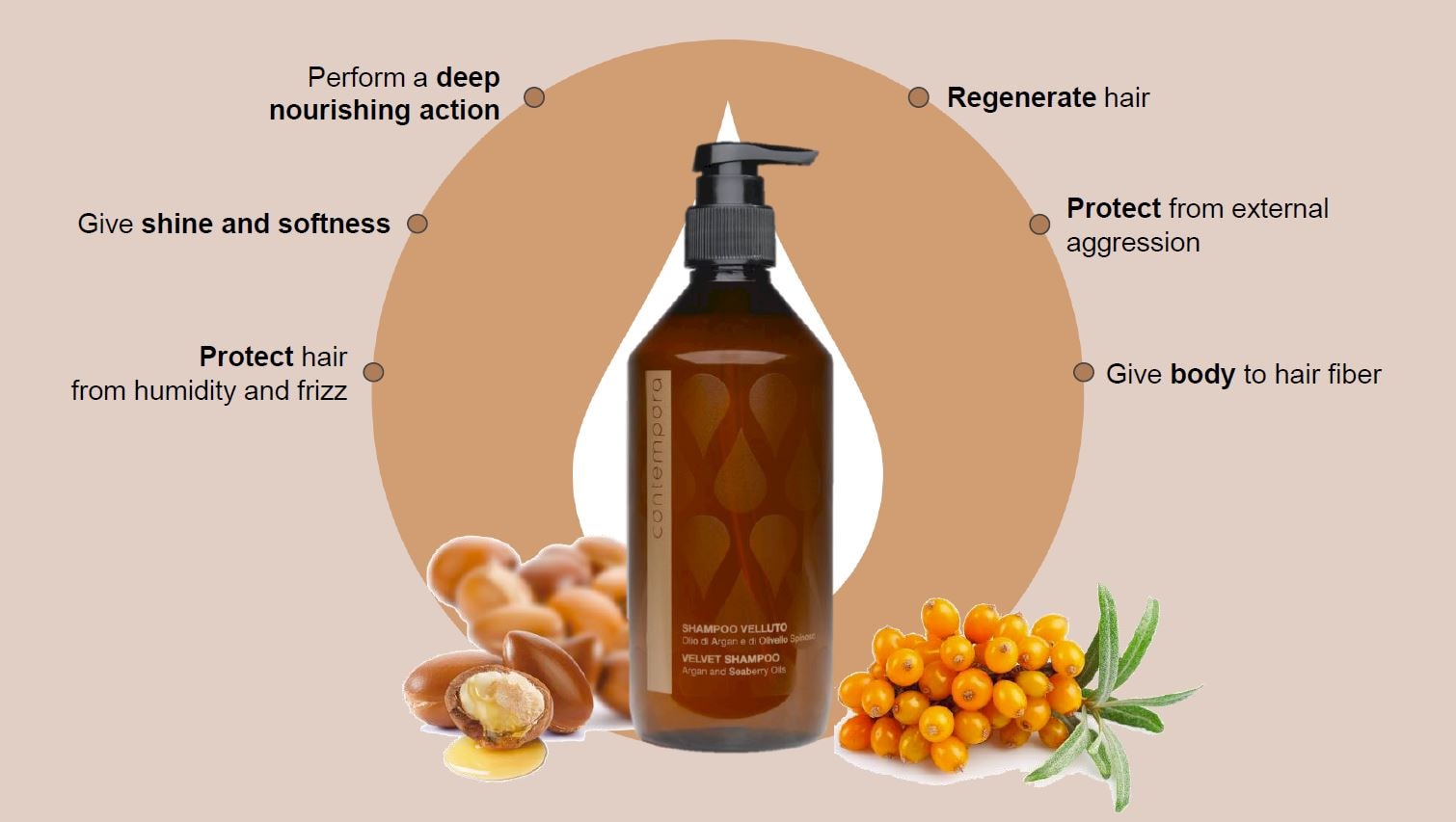 Quality, affordability and effective – three qualities rarely found in hair care products. However, this is Contempora's speciality. Originating from Italy, the home of cutting-edge hair industry revelations. Contempora's philosophy is to provide efficient and potent hair products at a lower price point than direct competitors while maintaining a professional quality and feel.
Beginning as an economical brand in Italy, Contempora produces a wide array of specialised shampoos, conditioners and masks for every hair type and problem area while being great for daily use for healthy, radiant hair. Specialised formulas allow the brand to be competitively priced for those who need their products to last longer without sacrificing quality. The perfect choice for those who need a professional-quality brand for problem hair or everyday use at an affordable price.